Learn about the Different Kinds of Dentures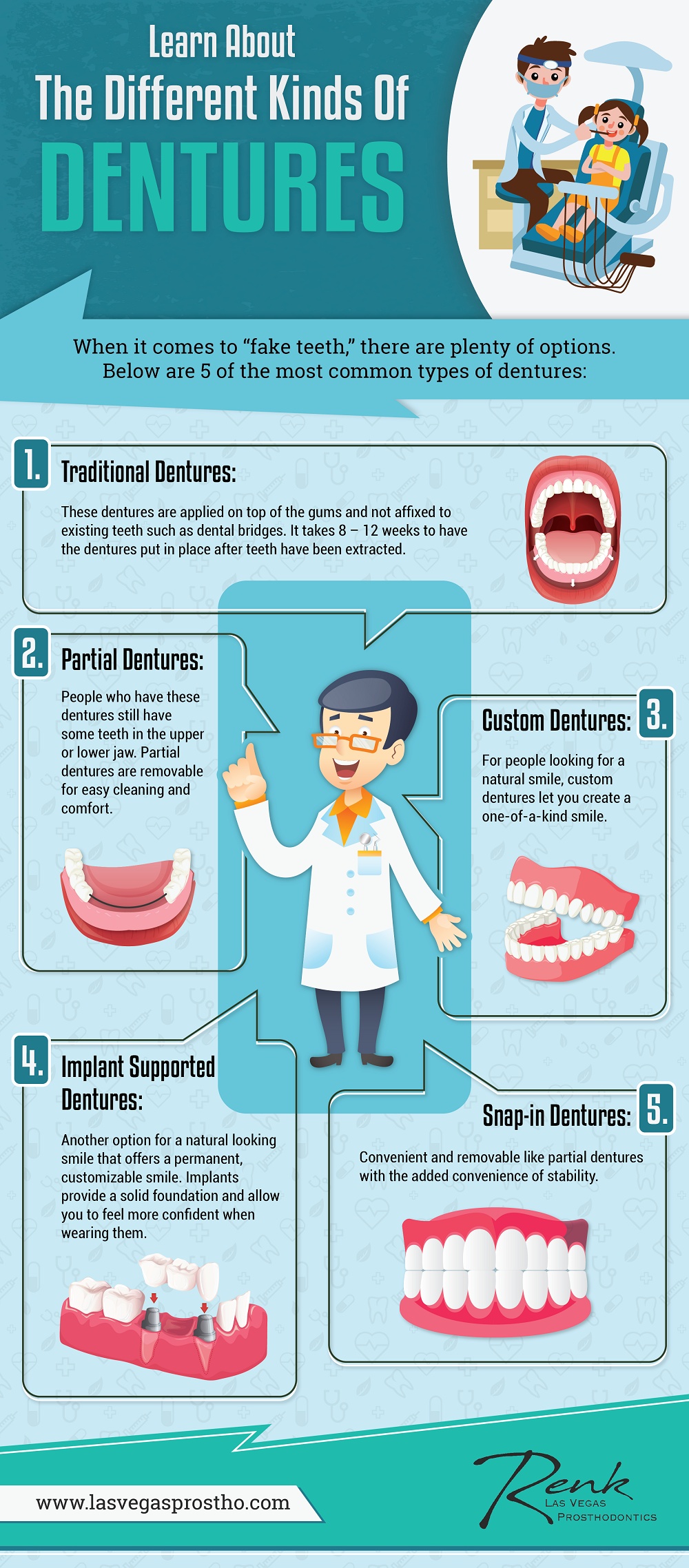 Dentures are ideal for replacing missing teeth to improve confidence and function such as speaking and eating. Years ago, dental patients didn't have many denture choices. Today people have snap-on options, partial dentures, and customizable solutions. Below are 5 of the most common type of dentures:
Traditional dentures: These dentures are applied on top of the gums and not affixed to existing teeth such as dental bridges. It takes 8 – 12 weeks to have the dentures put in place after teeth have been extracted.
Partial dentures: People who have these dentures still have some teeth in the upper or lower jaw. Partial dentures are removable for easy cleaning and comfort.
Custom dentures: For people looking for a natural smile, custom dentures let you create a one-of-a-kind smile.
Implant supported dentures: Another option for a natural looking smile that offers a permanent, customizable smile. Implants provide a solid foundation and allow you to feel more confident when wearing them.
Snap-in dentures: Convenient and removable like partial dentures with the added convenience of stability.
Dentures are an excellent option for your dental health. Missing teeth not only affect your confidence, but how you eat, drink, and speak. If you're looking for a Las Vegas dentist for denture services, Las Vegas Prosthodontics is ready to assist you today. When you smile, the world smiles with you and so do we. Our staff has the knowledge and experience to help you choose the right type of dentures for your lifestyle. We're excited to help you transform your smile! You don't have to live with missing teeth. Call us today at (702) 263-4300 to schedule a consultation.